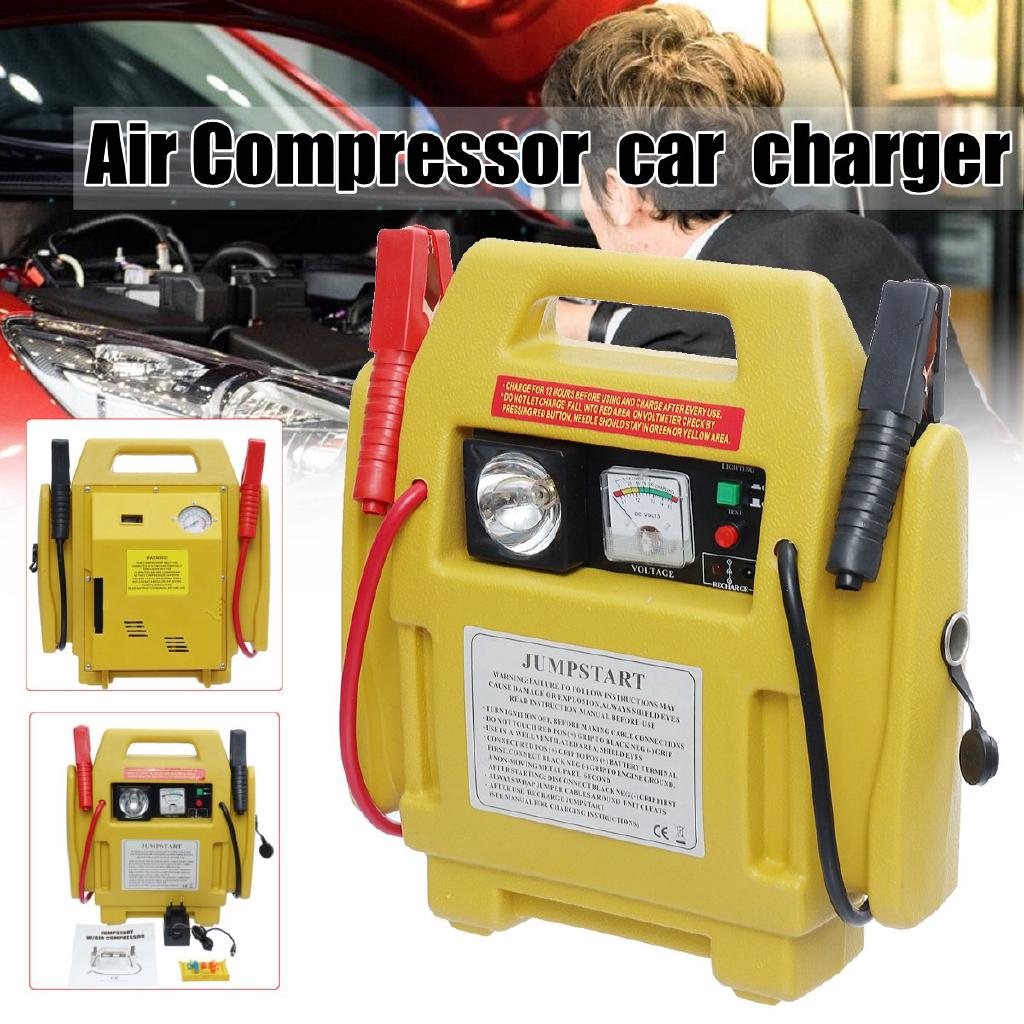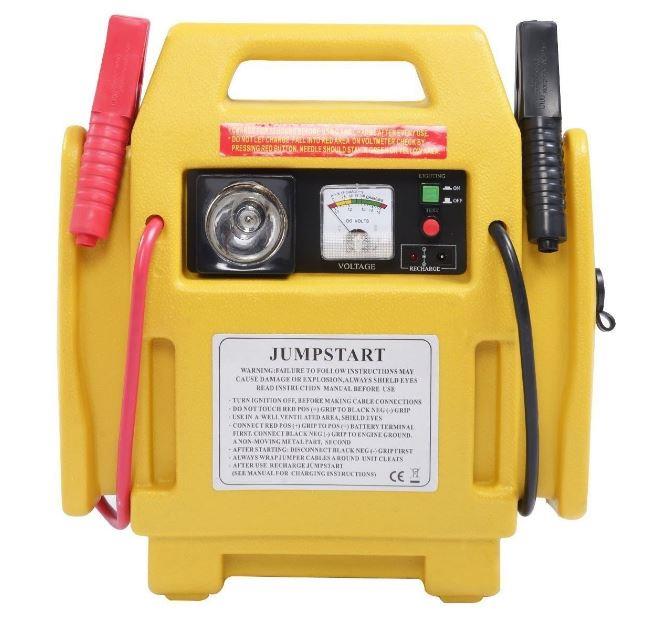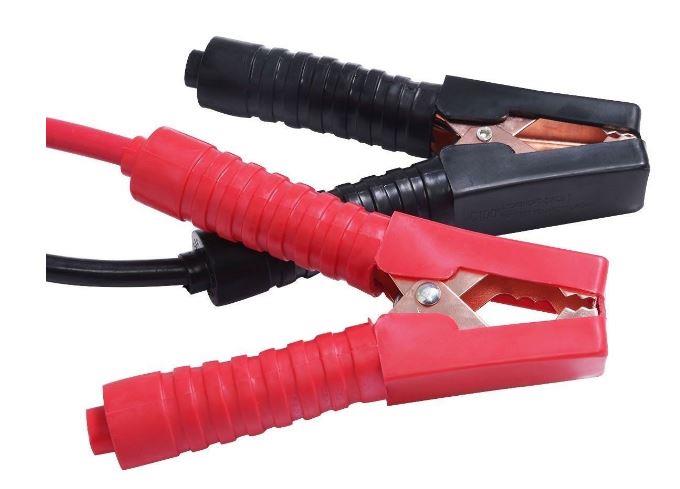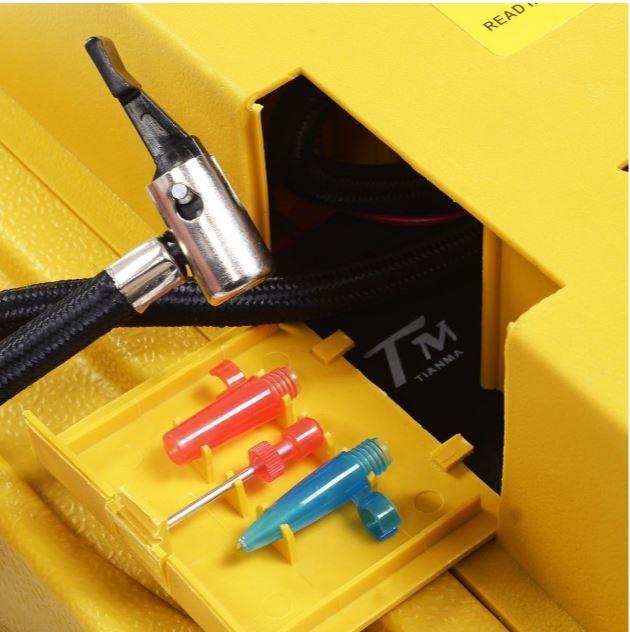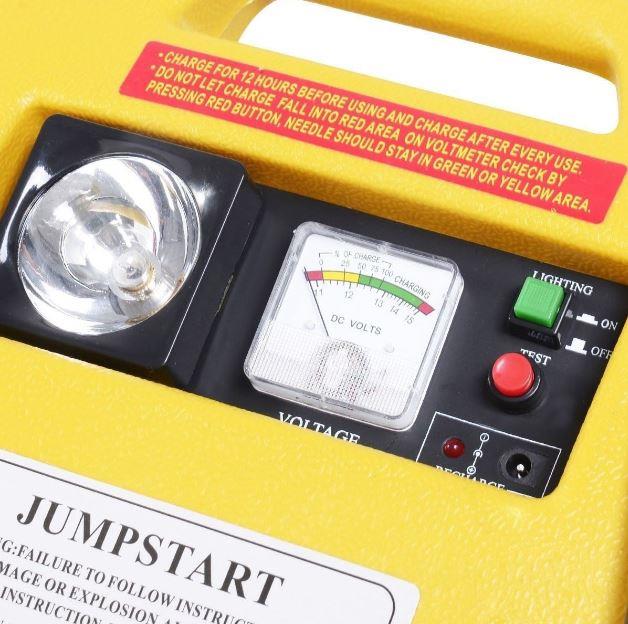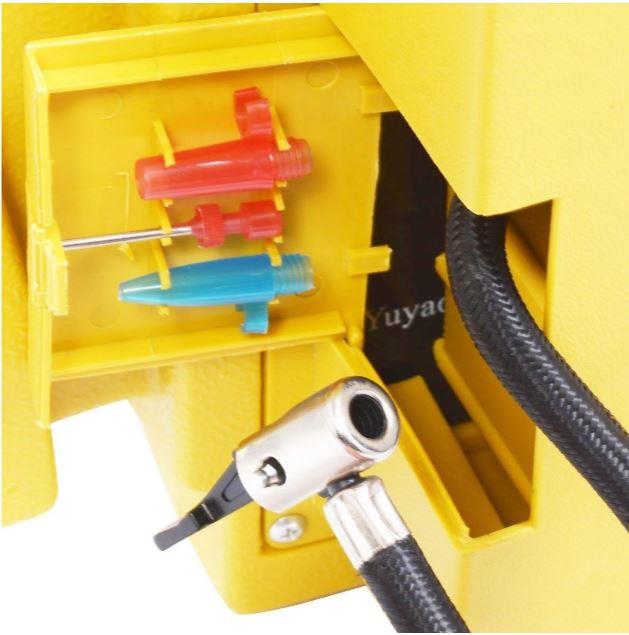 Descriptions
4 IN 1 PORTABLE 12V JUMP STARTER
Very reliable engine starter and power pack tool that can easily be kept safely in your car boot,
just in case of an unexpected emergency. Ideal for vans and cars alike. This tool will be very
handy, especially during those cold winter nights when the battery charger can often let us down.
This power pack will easily charge your battery without the need of another vehicle or jump leads.
4 important features combined into one piece of equipment:
Jump Starter:
This 12V DC portable charger can jump start any vehicles, including cars, trucks, vans, even boats.
No need for assistance through another vehicle's power supply or jump leads.
Air Compressor:
150 PSI air compressor will become handy to inflate car tires, all sorts of inflatables including footballs.
Built-in Emergency Torch / work light:
Once in a while, you would probably need emergency lights in the middle of nowhere, the built-in
work light will be very practical in your hour of need.
12V Power Socket:
This device will provide power supply to all sorts of appliances that use cigarette lighter sockets. It has overload protection feature.